Program Director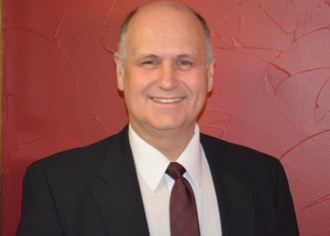 Joseph Rothgeb, BS, RDMS, RVT
Professional Life
Joe Rothgeb is the owner and Program Director of Southwest Missouri Allied Health Education. Joe has over 35 years of experience as a registered sonographer and is registered in abdominal, ob/gyn and vascular sonography through the ARDMS.
Joe's sonography career has included working at some of the top teaching medical facilities in the country. He started his career at The Johns Hopkins Hospital in Baltimore.  During his time at Johns Hopkins he gained valuable experience working as a sonographer in abdominal, vascular, neurosonography, performing sonography in the operating room and ob/gyn.  In the area of obstetrics sonography, Joe gained experience in scanning the patient that was considered high risk and assisted with many invasive procedures such as PUBS, CVS and IVF patients.  While at Johns Hopkins, Joe was also involved with teaching sonography students in the clinical area and also teaching the sonography physics class for the students.  He was also involved in several research projects.  Joe also worked at the University of Iowa Hospitals and Clinics where he was the chief sonographer.  Currently Joe works part time at Barnes Jewish Hospital in St. Louis. For three years he was program director for the diagnostic medical sonography program at Baptist Memorial Hospital (BMH) (currently called Baptist Memorial College of Health Sciences) where he guided the program through initial accreditation from CAAHEP. While at BMH, Joe was one of a ten member college development committee who were the Educational Founders for Baptist Memorial College of Health Sciences.
Joe has been very active in the sonography profession. For several years Joe served as a site visitor/team chairman for the Joint Review Committee on Education for Diagnostic Medical Sonography. He is a past President of the Maryland Ultrasound Society and early in his career he served as a state representative for the Society of Diagnostic Medical Sonography. He is also a contributing author to the very popular sonography textbook, "Clinical Sonography: A Practical Guide", 3rd edition.  He is currently active with volunteer work with the American Registry for Diagnostic Medical Sonography (ARMDS).
Joe received received his sonography education at Baptist Memorial Hospital in Memphis, TN where he was part of the first formal class to graduate from BMH. He obtained his BS degree from the University of St. Francis in Joliet, IL.
In 1995, Joe started Southwest Missouri Allied Health Education (SMAHE) by taking sonography education to the student. When asked why he started this business, Joe replied, "In 1995 I saw a great need to educate people who wanted to learn sonography. We had many states that did not even have a single program in their state. Most of the schools were only providing sonographers to their local facilities. I felt that it was the responsibility of the professionals in our profession to provide a way for hospitals and clinics in smaller communities to have well educated sonographers to care for the people in their own community."
Through the years, Joe has delivered sonography education by being in the classroom, delivering it via videotape, videoconferencing and now through the internet. "The internet now provides us a way to deliver sonography education to anyone that has access to the internet who wants to learn sonography. The advancements that have been made in technology allows us to reach students who has an internet connection and deliver the same material as if they were in the classroom".
Personal Life
When asked what he thought his biggest accomplishment was, Joe replied, "Without a doubt my family."  Joe and Lesa have been married for 29 years and with the exception of one year, they have made their home in the heart of the Ozarks in West Plains, MO where they raised three boys, Zach, Landon and step son Jared Cates.   Lesa taught for 32 years in the middle school before retiring from a very wonderful and very successful career.   His step son Jared earned his Masters Degree from Missouri State University and the President and Founder of Ozarks Summit Ministries.  Jared's wife Casey is a registered nurse and earned her BSN from Missouri State University and they have two children, Dawson and Leora.   Zach graduated from Missouri State University majoring in Kinesiology and is now teaching in the Springfield, MO public school system where he also coaches middle school wrestling, football and is the high school golf coach at Glendale.   Zach's wife, Lacey, is a first grade teacher in the Springfield Public school system.  Landon is in his 4th year of college at Central Methodist University in Fayette, MO pursuing a degree in education, specifically middle school math and is also a member of the CMU golf team.
Joe is also active in his community. He is currently the President of the West Plains Sunrise Rotary Club.  He is a former school board member and was voted Rotarian of the Year in 2012 for his work with child hunger in the area. Joe is also a past Board President for the Martha Vance Samaritan Outreach homeless shelter in West Plains.  Joe and his family are members of the First Baptist Church of West Plains.